NitroPhone MDM For Enterprise
Companies, organizations and authorities with high security requirements face the challenge of securing cell phones used at work. The use of secure NitroPhones, which offer high security as well as ease of use and high quality, is ideal for this purpose. The use of a larger number of NitroPhones requires their central device management (so-called Mobile Device Management, MDM) to roll out policies and settings.

However, many MDMs are based on proprietary code or require the use of third-party online services that are not under their own control. To continue to maintain sovereignty over smartphones, ensure a high level of security and meet compliance requirements, a MDM is needed whose source code is available and which can be operated on-premise on its own infrastructure.

For professional device management of NitroPhones, Nitrokey GmbH offers a Headwind-based MDM, which is available as open source. Thus, it can be hosted on-premise or obtained as a service from Nitrokey. NitroPhones can be ordered with MDM pre-installed to save manual configuration effort and enable their immediate device management.

NitroPhone MDM provides extensive management features such as device management, location, app management, remote control, URL filtering, messaging, contacts, photos, logging and audit. These are briefly described below.
Device Management
The MDM shows an overview of the managed NitroPhones as well as their status.
In addition, detailed information (including IMEI, phone number, GPS, WLAN) can be retrieved for each NitroPhone.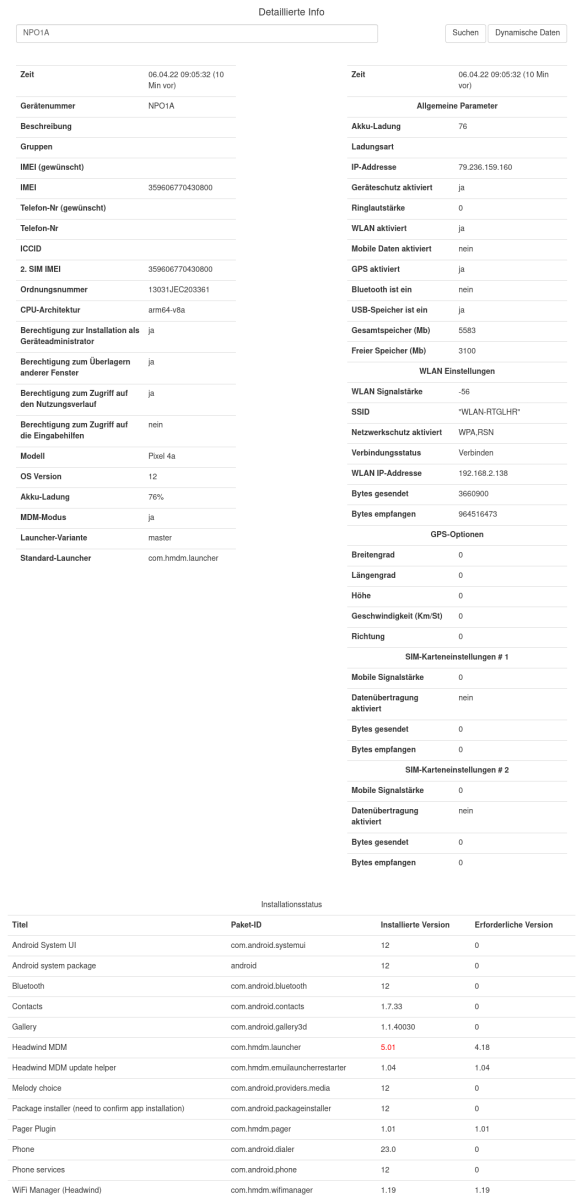 NitroPhones can be locked, unlocked, rebooted, reset and passwords being reset.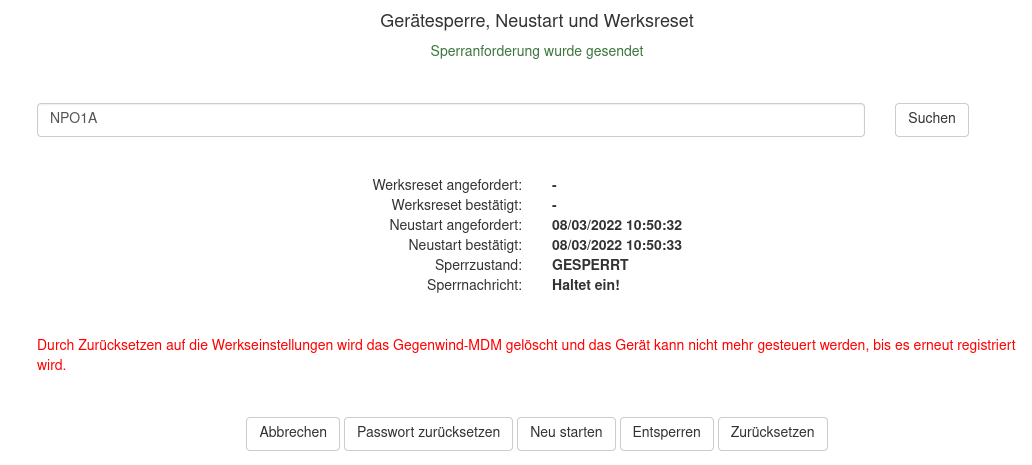 For easier setup of numerous NitroPhones, these can be imported and exported as lists (e.g. CSV).
Configurations
Configurations can be managed and rolled out to multiple NitroPhones. This can be used, for example, to block USB storage, GPS, Bluetooth, Wifi and mobile data, and to schedule system and app updates.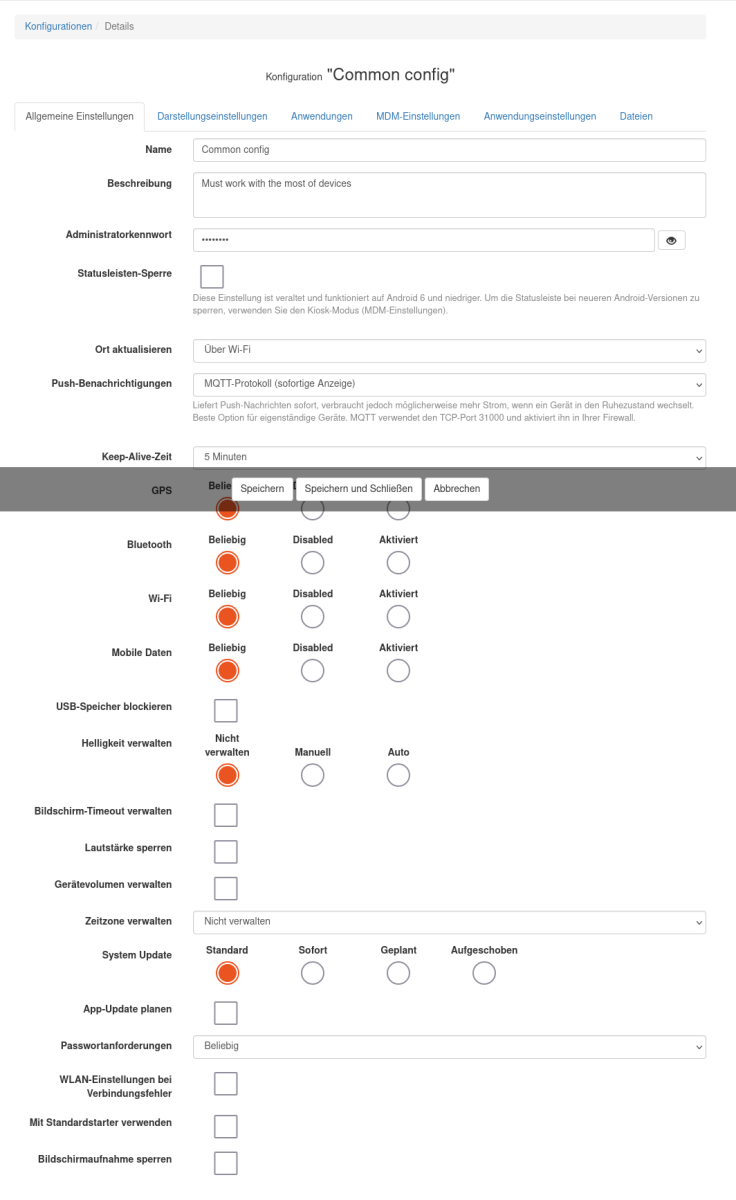 Location Determination
The current location of a NitroPhone can be displayed on OpenStreetMap. The integration of a self-hosted OpenStreetMap instance is possible.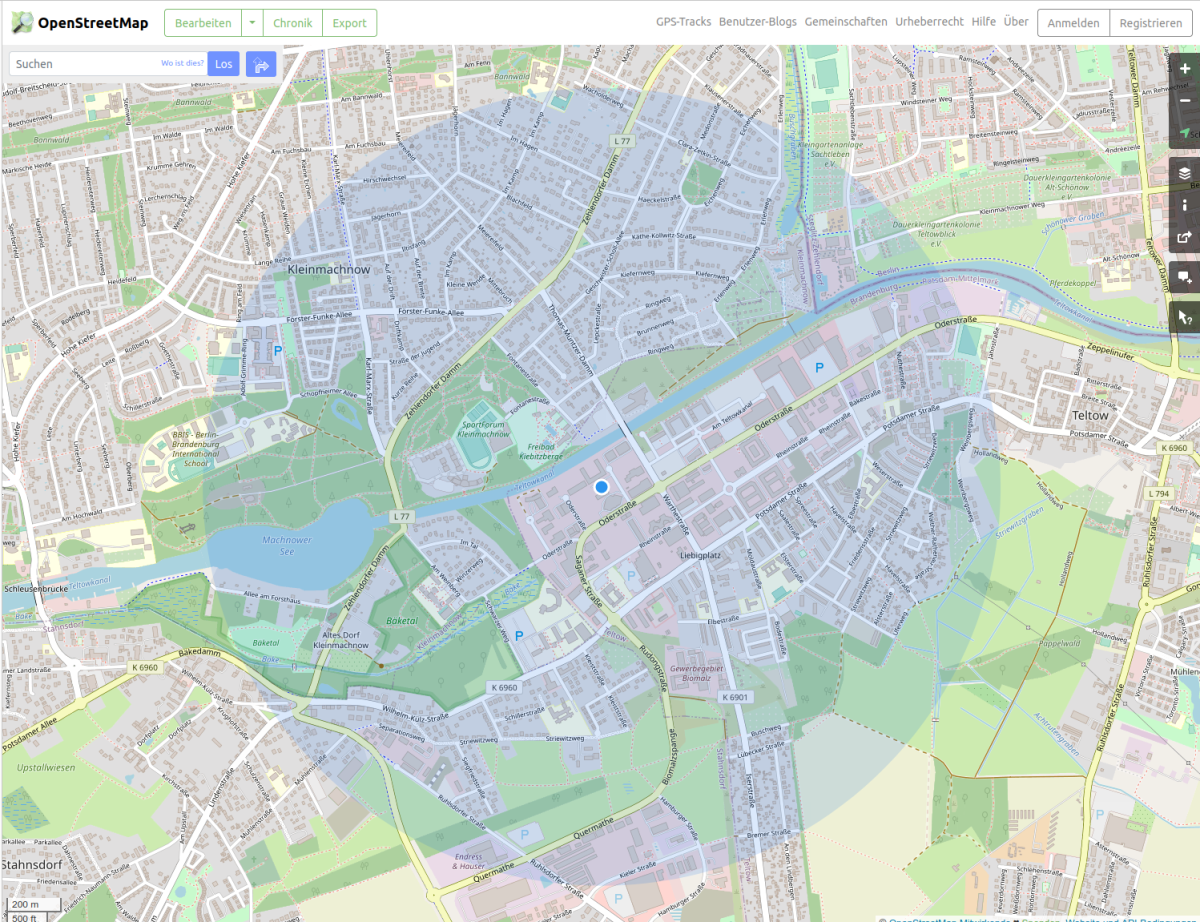 App Management
Apps can be installed, listed, hidden, removed.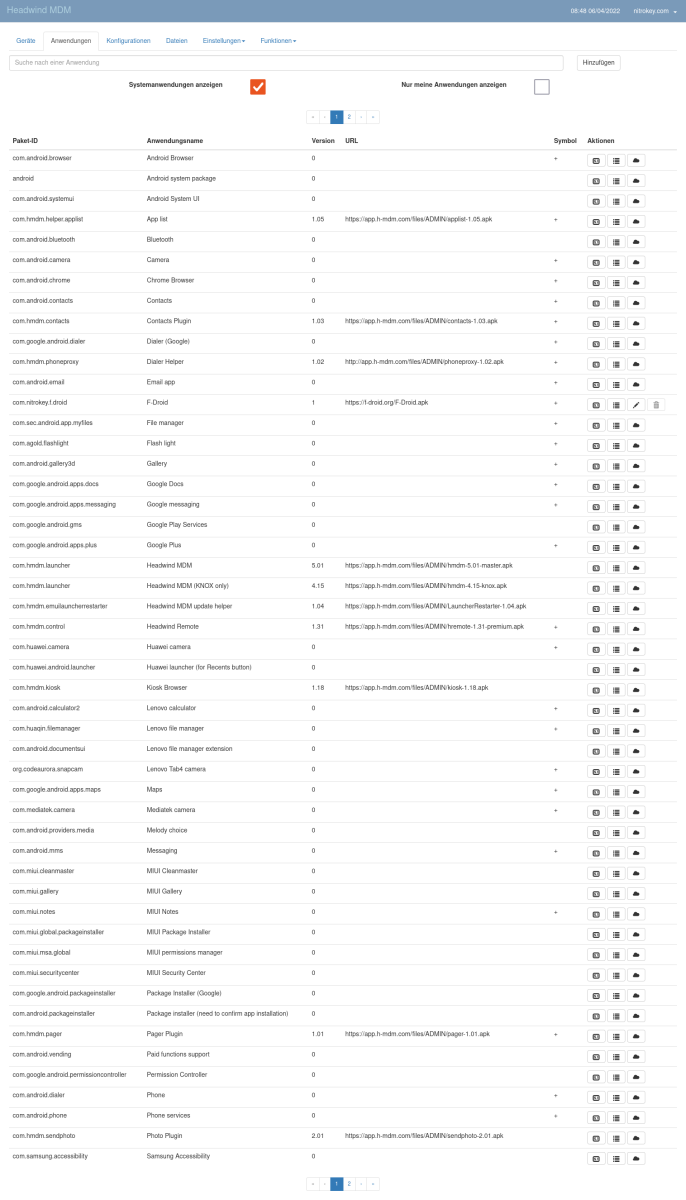 Remote Control
NitroPhones can be controlled remotely. In addition, individual commands can be sent to NitroPhones (e.g. "Run App" or configuration changes).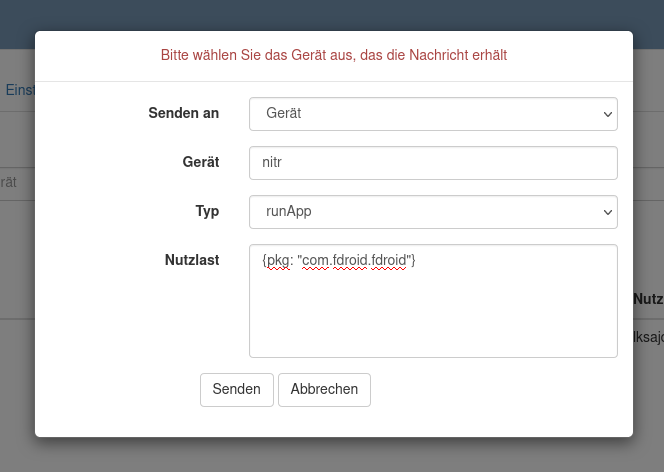 URL Filter
The URLs that can be accessed from a NitroPhone can be restricted. Either by means of block lists or by means of permission lists.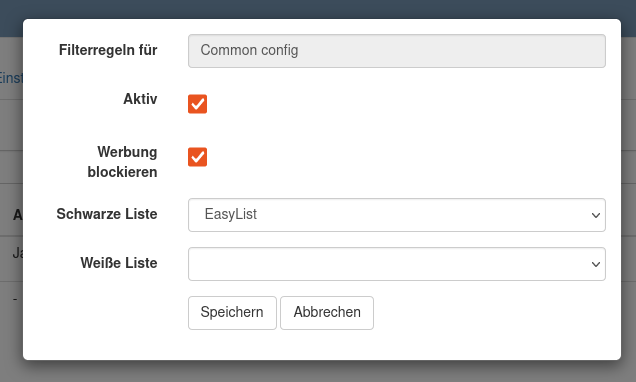 Messages
Arbitrary messages can be sent to individual or all NitroPhones.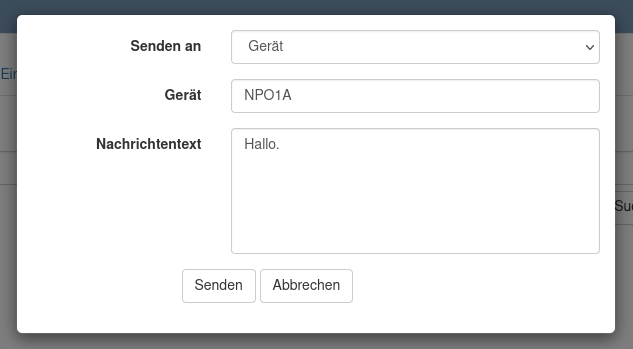 Contacts
Contacts (in the form of VCF files) can be uploaded to the NitroPhones contact store.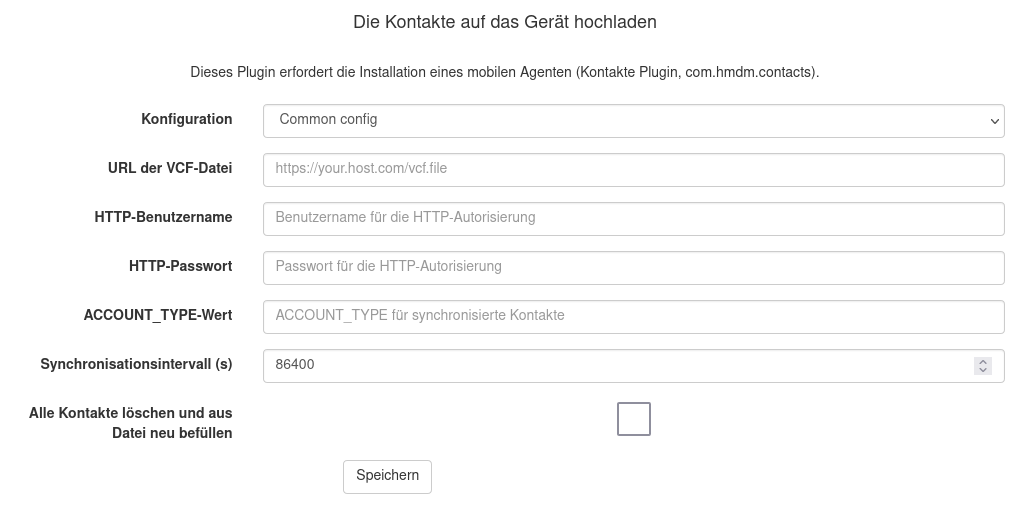 Pictures
The photos available on NitroPhones can be displayed.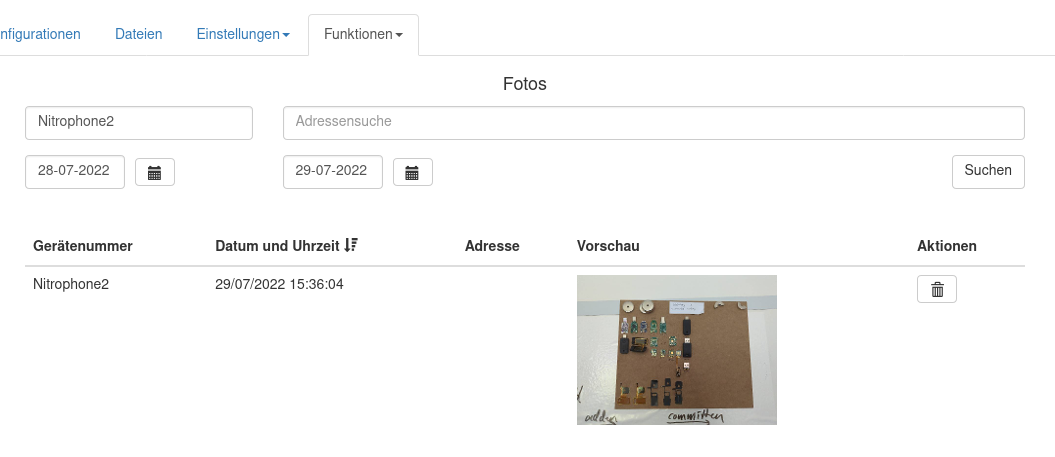 Logging
All activities on NitroPhones can be logged and clearly displayed.

Audit
All user activities in the MDM (server) are logged and can be viewed in the audit log.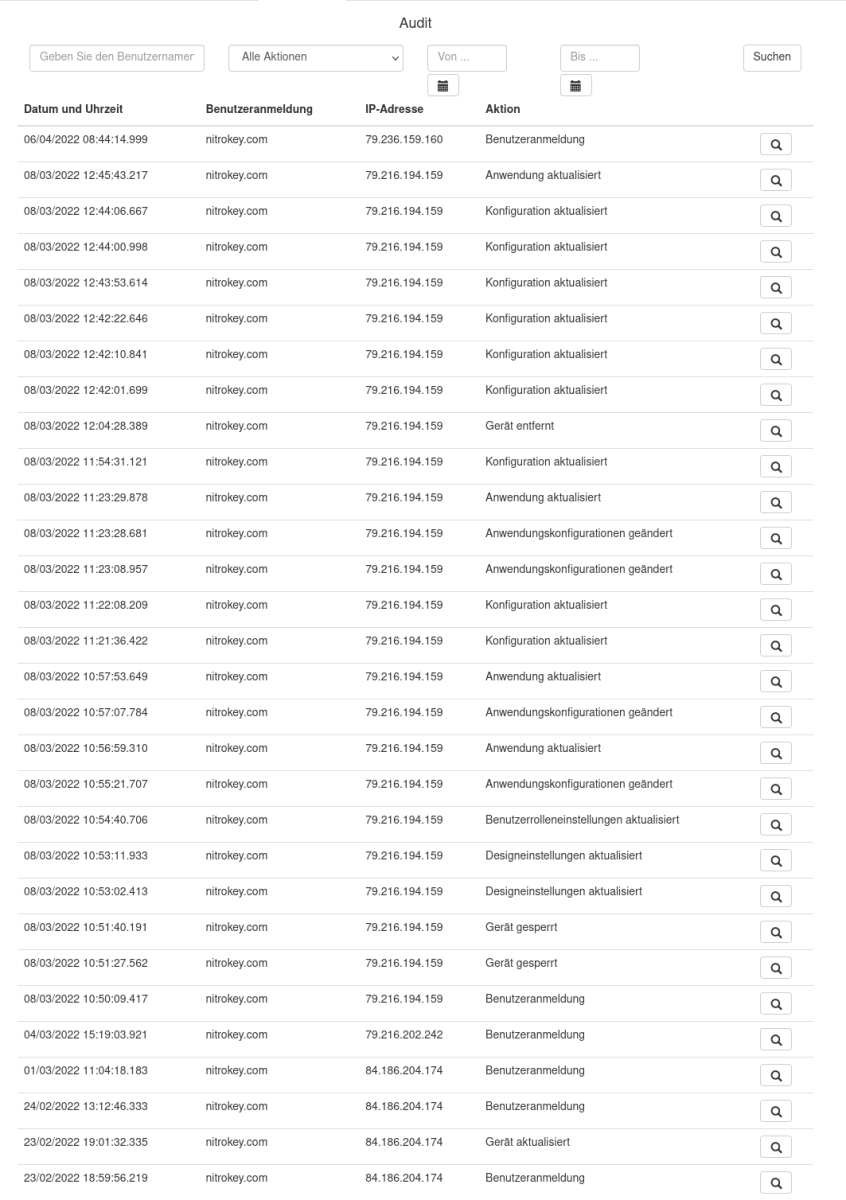 If you are interested in deploying NitroPhones and our MDM in your organization, contact us.
9.8.2023