Nitrokey is the world-leading company in open source security hardware. Nitrokey develops IT security hardware for data encryption, key management and user authentication, as well as secure network devices, PCs, laptops and smartphones. The company has been founded in Berlin, Germany in 2015 and can already count ten thousands of users from more than 120 countries including numerous well-known international enterprises from various industries.
Our Mission
Our mission is to offer a comprehensive portfolio of secure open source products to comprehensively secure your digital life and enable companies to have a secure IT infrastructure. Whether you need a solution for two-factor authentication, encrypted data storage, email encryption, key management, secure communications, or for secure endpoints, we offer a portfolio with many options to protect your personal digital life as well as your enterprise.
Our Portfolio, Made in Germany
All Nitrokeys are produced in Germany and thus enable a high level of trust. In addition, all Nitrokeys are operating system independent, have a robust and twist-proof USB connector and (optional) a Secure Element for highest security requirements.

Besides our Nitrokey hardware products we offer services and consulting. This includes customer-specific system customization of Nitrokey products and their integration in your own system environments. Furthermore, we help you with concept, development and certification of your specific security solutions.

In addition to that, our portfolio consists of Subscription and Fulfillment Business Services, the secure laptop NitroPad and the NitroPhone for high security requirements, the messenger NitroChat, the video conference service Nitrokey Meet, and the data destruction service NitroShred.
Security Requires Open Source
In the last decades, countless incidents became public and showed that proprietary IT systems had severe vulnerabilities or even backdoors. The Snowden revelations gave us clarity about how backdoors are even being implemented intentionally in critical IT systems. As long as IT systems are proprietary, backdoors can remain undetected for a long time. That is why we at Nitrokey focus on Open Source and make our software and hardware developments available to the public. This enables our users as well as independent third parties to check and audit the security of Nitrokey products.
The Company
Nitrokey GmbH, based in Teltow, near Berlin, Germany, was founded in 2015 and has up to 20 employees. Due to its steady growth, Nitrokey GmbH has been able to remain self-financed and is thus independent of external investors. This allows us to focus on our mission and, moreover, we consider this constellation to be more sustainable than being driven by possibly short-term return interests.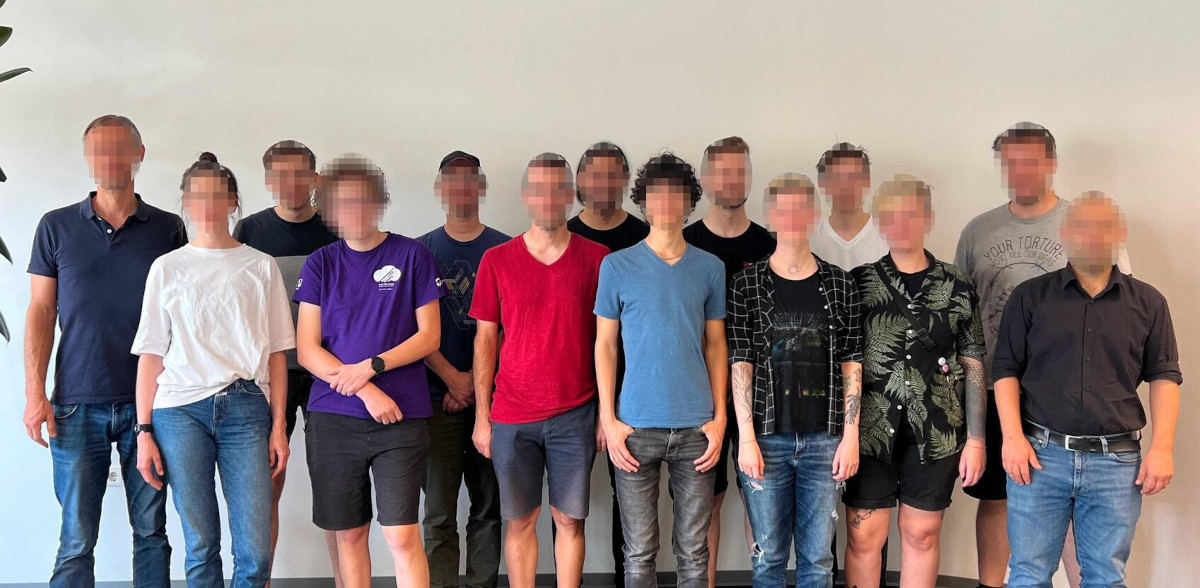 Our Story
Our roots reach back to 2008, when our founder and CEO Jan Suhr and two of his friends had the idea to create an open source USB key called "Crypto Stick". While traveling, the three friends found themselves encrypting emails in internet cafés whose computers you normally do not want to share your private cryptographic keys with. In that moment, the idea for Nitrokey as a hardware solution for secure usage of email encryption was born. In August 2008, the non-profit open source project Crypto Stick was established. Version 1.0 of the Crypto Stick was released on December 27, 2009.

After some years of producing the Crypto Stick successfully and a lot of positive user and expert feedback, in late 2014, we decided to leave the just-for-fun-zone in order to start a real business in January 2015. We entered a new phase of the project with improved products, faster development and professional support.