Nitrokey Business Subscription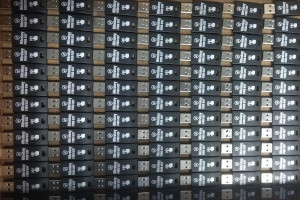 Interested in rolling out Nitrokey in your organization while maintaining financial predictability, future safety, and convenience? Our Nitrokey Business Subscription is the completely carefree solution for you.
Subscription
On a monthly or annual basis you pay a fixed rate per user. This helps you to plan your budget and avoids repeating procurements.
Future safety and flexibility
No matter which and how many Nitrokeys you need, you can choose from the entire Nitrokey USB product range (Start, Pro, Storage, HSM, FIDO U2F, FIDO2). If a new product version becomes available, you can replace your devices without extra costs.
Peace of mind
Whatever happens, whether it's a lost or damaged device, you can order new devices without extra costs.
Support
We help you to reduce your IT support costs by offering your users a help desk for Nitrokey-related issues.
Optional: Nitrokey Business Fulfillment incl. inventory management
In case you need shipment and fulfillment services for your distributed team or require an inventory management, we can help you too. See our Nitrokey Business Fulfillment service.