The NitroPC Pro is Qubes-Certified!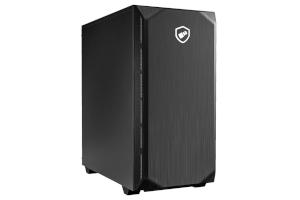 It is our pleasure to announce that the NitroPC Pro is officially certified for the high-secure operating system Qubes OS Release 4!
The NitroPC Pro is a workstation for high security and performance requirements. It comes with a modern 12th generation Intel Core CPU, up to 128 GB fast DDR5 RAM, and up to four SSD drives. The open-source Dasharo Coreboot firmware ensures high transparency and security while avoiding backdoors and security holes in the firmware. The device is certified for compatibility with Qubes OS 4.X by the Qubes developers. Carefully selected components ensure high performance, stability, and durability. The Dasharo Entry Subscription guarantees continuous firmware development and fast firmware updates. In combination with Qubes OS the system fulfills highest security requirements for professionals, enterprises, and security conscious consumers.
Of special note for Qubes users, the NitroPC Pro features a combined PS/2 port that supports both a PS/2 keyboard and a PS/2 mouse simultaneously with a Y-cable (not included). This allows for full control of dom0 without the need for USB keyboard or mouse passthrough. We also offer a special tamper-evident shipping method. With this option, the case screws will be individually sealed and photographed, and the NitroPC Pro will be packed inside a sealed bag. Photographs of the seals will be sent to you by email, which you can use to determine whether the case was opened during transit.
24.9.2023