New: NitroPhone 4/Pro With 7 Years of Software Updates, Android 14, New Exploit Protection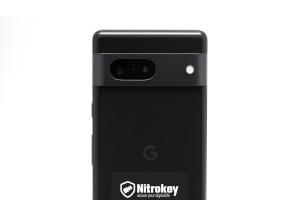 The new NitroPhone 4 and NitroPhone 4 Pro offer significantly improved protection against remote exploitation via hardware memory tagging. This is made possible by the new Tensor G3 CPU and is one of the greatest security features in years, which hardly any other device offers. The smartphones ship with the new Android 14 and receive up to 7 years of software updates for the first time, which means an excellent price per time.
Other advantages:
Open source offers full transparency and prevents built-in backdoors
Modern hardware, modern software and lightning-fast security updates
Easy to use and full Android compatibility
Optional: Absolutely secure, thanks to physically removed microphones and sensors
Suitable for enterprise use (MDM, availability)
Only available for a short time with 10% introductory discount.
26.10.2023