New Laptops/NitroPads With Modern CPU, Tamper Detection - Limited Until April 30th!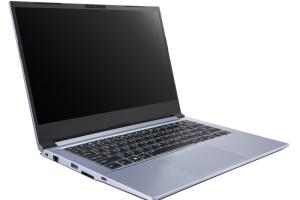 We are pleased to introduce the new, long-awaited NitroPads with modern CPU: The NitroPads NV41 and NS50 feature a modern Intel processor Core i5 or i7 of the 12th generation. Available with either a 14" (NV41) or 15" (NS50) screen. In addition, there are numerous, high-quality (no stickers) keyboard layouts (languages) to choose from. Like the previous NitroPads, the NV41 and NS50 have, among other things, tamper detection through Measured Boot and disabled Intel Management Engine. As an alternative to Heads, the NitroPads are offered with TianoCore, which allows the use of Windows.
Features
Tamper Detection Through Measured Boot
Thanks to the combination of the open source solutions Coreboot, Heads and Nitrokey USB hardware, you can verify that your laptop hardware has not been tampered with in transit or in your absence (so-called evil maid attack). The integrity of the TPM, the firmware and the operating system is effectively checked by a separate Nitrokey USB key. Simply connect your Nitrokey to the NitroPad while booting and a green LED on the Nitrokey will show that your NitroPad has not been tampered with. If the LED should turn red one day, it indicates a manipulation.

Deactivated Intel Management Engine
Vulnerable and proprietary low-level hardware parts are disabled to make the hardware more robust against advanced attacks.
The Intel Management Engine (ME) is some kind of separate computer within all modern Intel processors (CPU). The ME acts as a master controller for your CPU and has broad access to your computer (system memory, screen, keyboard, network). Intel controls the code of the ME and severe vulnerabilities have been found in the ME enabling local and remote attacks. Therefore ME can be considered as a backdoor and has been deactivated in NitroPad.

Preinstalled Ubuntu Linux With Full-Disk Encryption
NitroPad ships with a preinstalled Ubuntu Linux 22.04 LTS with full-disk encryption. Ubuntu is one of the most popular, stable and easiest to use Linux distributions. Switching from Windows to Linux has never been easier.

Optional: Preinstalled Qubes OS For Highest Security Requirements
Instead of Ubuntu Linux, on request you can get your NitroPad with preinstalled Qubes OS and full-disk encryption.
Qubes OS enables highly isolated working by means of virtual machines (VM). A separate VM is started for each application or workspace. This approach isolates applications and processes much more than conventional operating systems. Qubes OS keeps your system secure, even if a vulnerability has been exploited in one of the software applications used. Example: If your PDF viewer or web browser has been successfully attacked, the attacker cannot compromise the rest of the system and will be locked out once the VM is closed.
In addition, separate virtual workspaces can be used, such as an offline workspace for secret data and an online workspace for communication. NitroPad with Qubes OS is technically similar to SINA clients (for governments), but remains transparent thanks to open source. Qubes OS is for users who want maximum security.

Security Conscious Shipping
To make it more difficult to intercept and manipulate your NitroPad, the NitroPad and the Nitrokey USB key can be shipped in two separate shipments if desired.
 
Use Cases
For Everyone
NitroPad enables you to detect hardware tampering. For example, if your laptop is being inspected while crossing the border or if you leave your device unattended in a hotel or during travelling, you can check the integrity of your NitroPad with the help of the Nitrokey.

For Enterprises
NitroPad can serve as a hardened workstation for certificate authorities and other use cases requiring high-security computers. On business trips, the NitroPad protects against evil maid attacks while the computer is unattended in a hotel or baggage.

For Governments
Governments can use NitroPad to protect themselves against advanced persistent threats (APT) without relying on foreign proprietary technology.

For Journalists


If you as an investigative journalist are serious about protecting your confidential sources, NitroPad helps you getting there.
 
Availability - Important!
This is a limited time promotion. For the time being, orders are only possible until April 30. We may be able to accept a limited number of additional orders at a later date; however, it is not yet certain how many and when.

A limited quantity of laptops is in stock and will be shipped in May to the first customers. All subsequent customers are expected to receive them between August and September. So it's worth ordering quickly!

The previous NitroPads X230 and T430 will continue to be offered for the foreseeable future.
10.7.2023