NitroPad Firmware 1.2 Update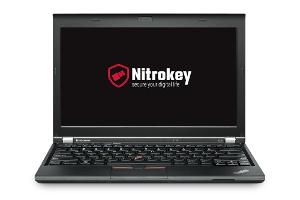 For NitroPad X230 secure laptop we released a firmware update. It provides the following improvements:
Support for installing Debian and other Linux distributions.
It fixes an issue which prevents suspending / standby mode from working.
Users can export their public GnuPG keys. This simplifies using the shipped Nitrokey for other use cases such as email encryption.
USB drives are listed with human-readable labels, which simplifies distinguishing several drives.
Fixes an issue which results in showing recovery shell too quickly, after OS updates were installed.
Numerous small fixes and improvements
To install the latest firmware, please follow the instructions.
30.12.2021