Nitrokey Turns 5! Roadmap For 2020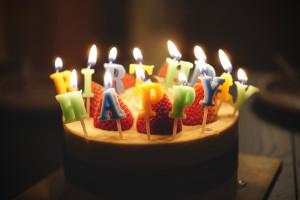 Time flies. This week five years ago, Nitrokey was incorporated. Although our roots reach back to 2008 when the non-profit open source project "Crypto Stick" was started, 2015 marked the year of entering the business world. The mission: building the best open source hardware security keys on the market, enabling data encryption, user authentication and key management.
When the company Nitrokey was founded in Berlin in 2015, we couldn't predict the future, of course. Today, we're proud of what we've achieved: Almost 10,000 happy customers and many of those enterprise customers. A five-figure number of Nitrokeys produced and shipped. Partnerships like those with Nextcloud, Gentoo Foundation, and The Linux Foundation allow us to contribute to the security of the general IT and open source landscape. This is motivation and responsibility for us at the same time to continue our mission of securing everyone's digital life by building open and secure hardware.
Crypto Stick from ca. 2009
Now looking ahead, exciting times are coming. Let's have a look at our roadmap for 2020 and beyond. Here's what you can expect:
Nitrokey FIDO2 device with NFC and USB-C interfaces
Merging FIDO2 capabilities with those of Nitrokey Start (OpenPGP Card), including a touch button
A 19" networked HSM server
Secure messaging service based on Matrix
Enabling the usage of Nitrokey's secure key store for in-browser web apps to enable strong encryption use cases
Physical data media destruction service (shredding)
Beyond the above, we have some more ideas on how to evolve our product portfolio, but we don't commit to any specific roadmap or release date yet:
Merging FIDO2 capabilities with those of Nitrokey Pro and Nitrokey Storage, including a touch button
A general-purpose secure server with Coreboot and Heads preinstalled, Measured Boot, deactivated Intel ME
Nitrokey with Bluetooth interface
Mini Nitrokey which fits into a USB-A port
Nitrokey Storage with higher performance
We'd like to thank you for supporting us on our mission to secure your digital life. If you have any questions, suggestions, ideas, or other feedback, please let us know. We're happy to have you as a community with us!
Have a great 2020!
2.3.2020