Nitrokey FIDO2 Firmware 2.0 Update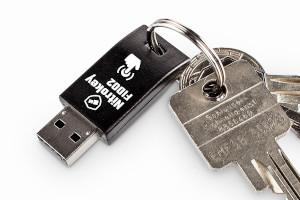 In order to be able to use the Nitrokey FIDO2 even better, we have developed a new firmware 2.0 with the following new features:
Better integration with Microsoft Azure Active Directory, using AAGUID in the device certificate.
Support for OpenSSH (from version 8.3), e.g. for administration of Linux servers.
Management of PIN and keys via Google Chromes Security Manager.
More technical details can be found in our Release Notes.
We are especially proud of the fact that you can easily update your old Nitrokey FIDO2 via web browser! Just open https://update.nitrokey.com and follow the instructions.
Important: Even if your FIDO U2F and FIDO2 registrations should remain after the firmware update, please set up an additional authentication method as a backup for the websites you use.
19.6.2020