We're hiring - Come work with us!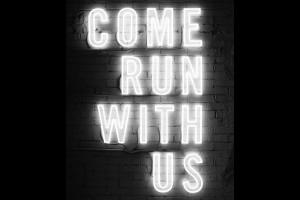 We're hiring! Come work with us as a working student or freelancer in the field of software development, computer science or electrical engineering.
As a dynamic Berlin-based IT security startup and a world leader in the development of open source security hardware, we're looking for a talent interested in helping us further grow our company and making a significant contribution to a secure digital world.
Your Tasks
Our products are used for data encryption, cryptographic key management, two-factor authentication and passwordless login. This means, exciting IT projects on IT security, encryption, open source, Linux, hardware and embedded are waiting for you. The concrete tasks are based on your previous knowledge, experience and the current project situation. Basically the following tasks are available:
Setup and testing of individual setups consisting of operating systems and application software
Communication within the scope of technical support
Documentation of system setups and user guides
Administration and configuration of Linux systems
Creation of 3D models for 3D printing
Research and testing of existing system components (software and hardware)
Software development in numerous areas (Embedded, System, Web)
Hardware development and PCB layout
Your Profile
Study of computer science, electrical engineering or comparable courses of studies/training
Interest in at least one of the topics in the areas of IT security, encryption, open source, Linux, hardware and embedded systems
First relevant experiences in the mentioned topics desirable
Programming knowledge in common programming languages desirable
Strong communication skills, reliability
At least good written and spoken German and English language skills
Compensation: We pay you a fair compensation.
Working hours: You can arrange your working hours flexibly by arrangement.
Location: For the most part, you can work remotely from anywhere. If you wish, our office in Teltow (near Berlin) is at your disposal.
We look forward to receiving your application (contact). Please enclose a short letter of motivation, your CV and ideally relevant references with your application. If you have a meaningful profile at GitHub, GitLab or Stack Overflow or own open source developments, these are also welcome.
Let's have a conversation on how you can be a valued part of the Nitrokey team!
27.1.2020