When will Nitrokey Storage be available?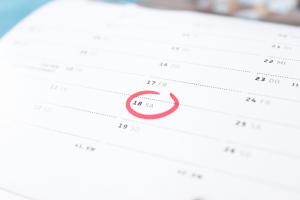 As the founder of Nitrokey I am very proud of what we have managed to achieve so far with our four new Nitrokey models. But the hard work is not yet over, and we are already working towards our next goal: Nitrokey Storage
Nitrokey Storage with Encrypted Mass Storage
Our team is currently working hard to develop the Nitrokey Storage. This new model contains all the features of Nitrokey Pro, as well as encrypted mass storage (up to 64GB) and hidden volumes to store encrypted files so that their existence can't be proved.
Now it's time to speed up the development of Nitrokey Storage. We will soon launch a crowdfunding campaign, but will only be able to reach our crowdfunding goals with the support of a large, strong community. That's why we need YOU! Invite your friends, colleagues and families and help us to build our community, and you will be rewarded.
New Rewards: Nitrokey Start for free!
If your friends subscribe you will receive:
4 friends: € 5 discount
8 friends: € 10 discount
12 friends: Nitrokey U2F worth € 19
16 friends: Nitrokey Start worth € 35
Take action!
Open launch.nitrokey.com and enter your email address.
Get your personalised link and send it to your friends via email and social media.
Get your reward (see above)
So when will Nitrokey Storage become available?
As soon as we have built a sufficiently large community we will launch the crowdfunding campaign and the Nitrokey Storage will be available a few weeks later.
23.10.2019