Two days of Crowdfunding the Nitrokey Storage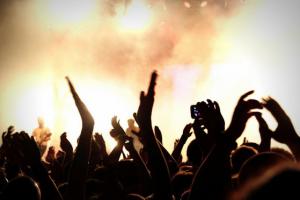 Our Crowdfunding Campaign for the Nitrokey Storage has been started two days ago. What did we achieve so far?
We collected almost €7,000 which is 11% of the funding goal of €60,000 already. A big thank you to all contributors!
I'm especially proud that three well known activists tweeted about our campaign:
Jacob Appelbaum is journalist for Der Spiegel, an activist, a hacker, and a TOR-developer.
Micah Lee is the founder of Freedom of the Press Foundation as well as the security expert of The Intercept -- a news website focusing on the documents leaked by Edward Snowden.
The respected Cryptome -- The very first leaking platform has been founded 19 years ago, long before Wikileaks.
This is a good start but we need to take action to keep it going: Have you got your perk already and preordered your Nitrokey Storage with lifelong support? Did you tell your friends and colleagues about the campaign? Did you share it in your social network? Please help to make our campaign a success.
20.11.2015