Crowdfunding for Nitrokey Storage Started Just Now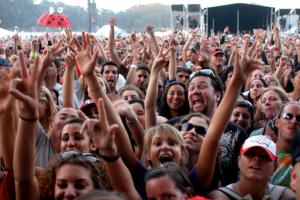 The long-anticipated Nitrokey Storage is almost ready for production and to make it happen we need your preorder now!
Nitrokey Storage securely stores encryption keys for SSH, email- and data encryption, one-time passwords to protect your important online accounts, and a hardware-encrypted mass storage (8-64 GByte, AES-256) to keep your sensitive files with you securely. It is the only hardware worldwide which enables you to plausibly deny the existence of hidden encrypted data (e.g. during border controls). It is 100% open-source and uses 100% open hardware, enabling users to rule out backdoors. It has also already passed a third party security audit. Nitrokey Storage is our flagship product, providing you with comprehensive protection for all of your files, data and accounts.
Please help us to get the production stage underway by preordering your Nitrokey Storage now.
It is equally important that you share the word about Nitrokey by tweeting and telling your friends and colleagues about our crowdfunding campaign.
If you are a journalist or blogger we would be happy to provide you with our press package, which has been prepared in order to make coverage as easy as possible. Please reach out to us.
18.11.2015