Nitrokey App Release v2.1.2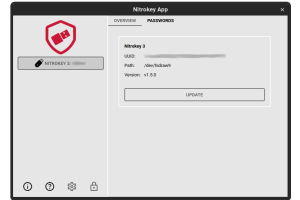 We are pleased to provide a brief update on the progress of the Nitrokey App 2. In response to user feedback, we have expanded the functionality of the app. In the latest version v2.1.2, you can now manage one-time passwords (OTP) on your Nitrokey 3 device, supporting both HOTP and TOTP.
We have also updated the Nitrokey App 2 user interface in Material Design to provide a visually appealing and contemporary presentation. Material Design principles provide a clean and intuitive layout that makes it easier to navigate and interact with the app.
13.7.2023