Nitrokey 3 - Test Firmware Release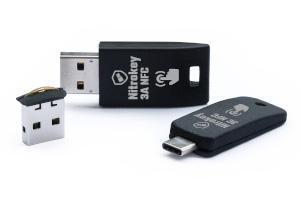 We are happy to announce that there is a new test firmware release for the Nitrokey 3, which comes with numerous improvements and enhancements. 
In particular, numerous minor bugs in the FIDO2 functionality have been fixed to ensure better compatibility with services and compliance with the specification.
A highlight is certainly the first integration of the SE050 Secure Element into the firmware. We want to proceed very defensively here and have initially only activated the initialization of the random number generator with the help of the SE050. In addition, there is an integrated test routine for numerous functionalities of the SE050 to gain initial insights into the stability of the driver across numerous devices.
Finally, there are various preparations for the full SE050 integration that are not directly visible. For more details and an exact breakdown of the changes, the release can be inspected at Github.
30.10.2023