Nitrokey 3 - Firmware Release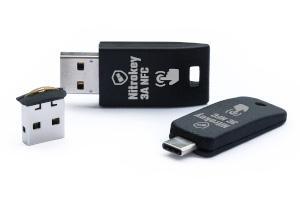 The latest firmware for the Nitrokey 3 in version 1.3.1 is now available. A central change is the file format which is used for the update of all Nitrokey 3. For this it is mandatory to update to a current pynitrokey version (>= 0.4.35), without this the update will fail.
Most important changes:
The Secrets functionality is now enabled and available. Currently you can use it for one-time passwords (OTP). This will be extended step by step with password safe features.
Improvement of data security for the Nitrokey 3A Mini
Numerous bugs especially in communication (CCID, CTAP) have been fixed
Improvement of FIDO2 compatibility
A common update file format for all Nitrokey 3 variants
More details can be found in the changelog in the Nitrokey 3 Firmware repository.
As a small bonus, we now also offer pynitrokey now as a Windows installer and single executable, the latter could lead to a virus warning depending on the system, which is of course a false alarm. In addition, there is also a single executable for Linux.
6.4.2023